Introduction
Community business token is a sister concern of DigitalFlyer, DigitalFlyer is Bridging the Gap between Small to Medium Enterprises and the Crypto World. DigitalFlyer is a comprehensive business platform aimed at small to medium enterprises to introduce its digital coin (CBT) to allow businesses to transact using the platform. CBT is designed to be a community-based cryptocurrency that will attach itself to any currency used on the platform and be tradeable on popular crypto exchanges.
Problem
Small to medium enterprises need help accessing the benefits of the growing popularity of cryptocurrencies. Traditional payment methods can be slow and expensive, with high fees from third-party intermediaries.
Solution
DigitalFlyer solves this problem by introducing CBT, a flexible and transparent cryptocurrency that allows customers and service providers to use their preferred payment method, whether it be typical electronic payment, cash, or cryptocurrency. CBT minimizes expenses and maximizes profits by cutting out third-party costs and charging no extra monthly subscription fees. This gives businesses total control of their funds, which are directly paid into their fiat or crypto accounts.
Impact
The impact of DigitalFlyer and CBT on small to medium enterprises is significant, as they can complete online business transactions at a minimal fee while fully controlling their funds. CBT provides a stable trading platform for both the service provider and customer, and the DigitalFlyer platform is far more than just a business listing or marketplace, as it is funded, updated, and maintained by the business community.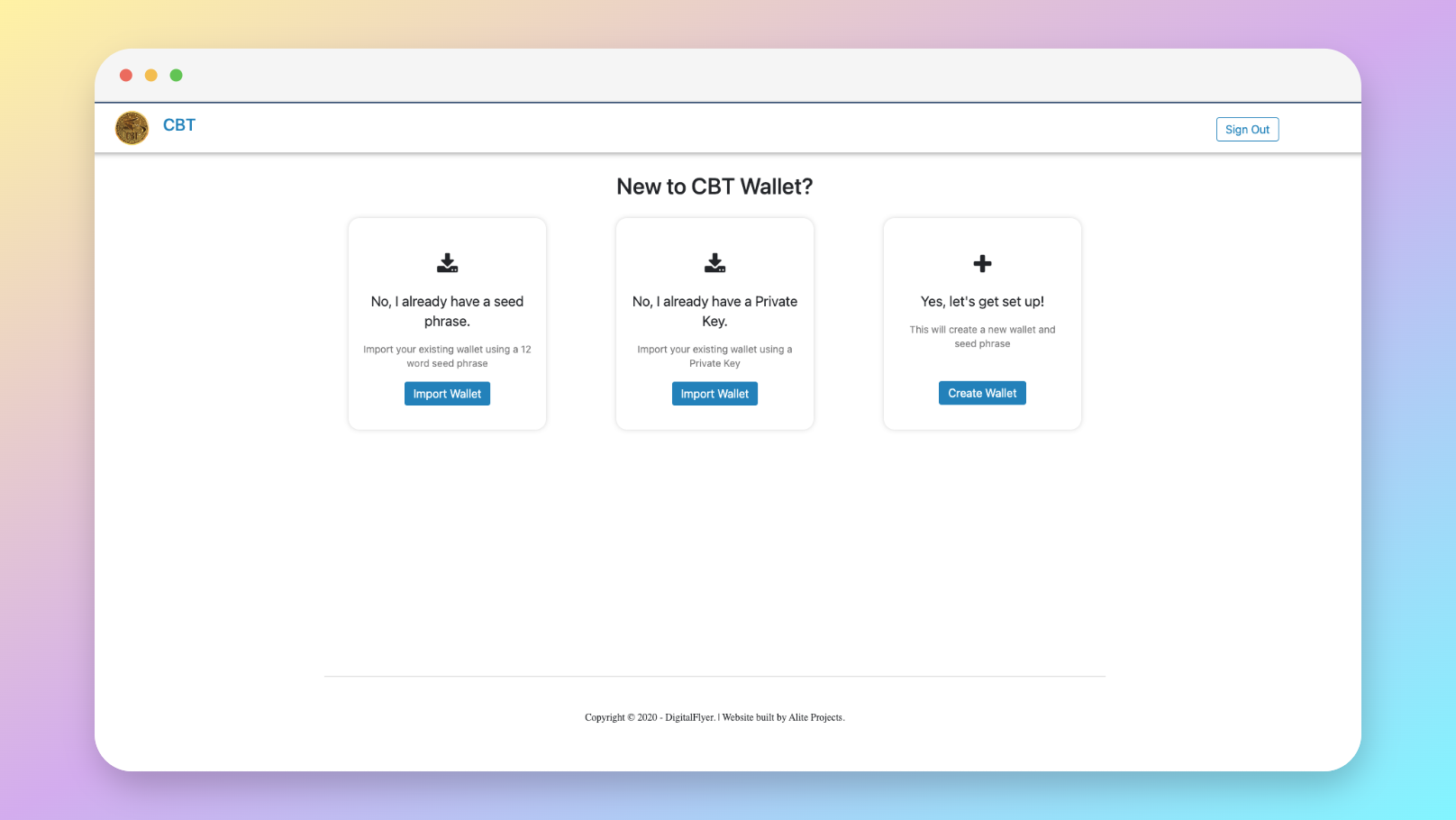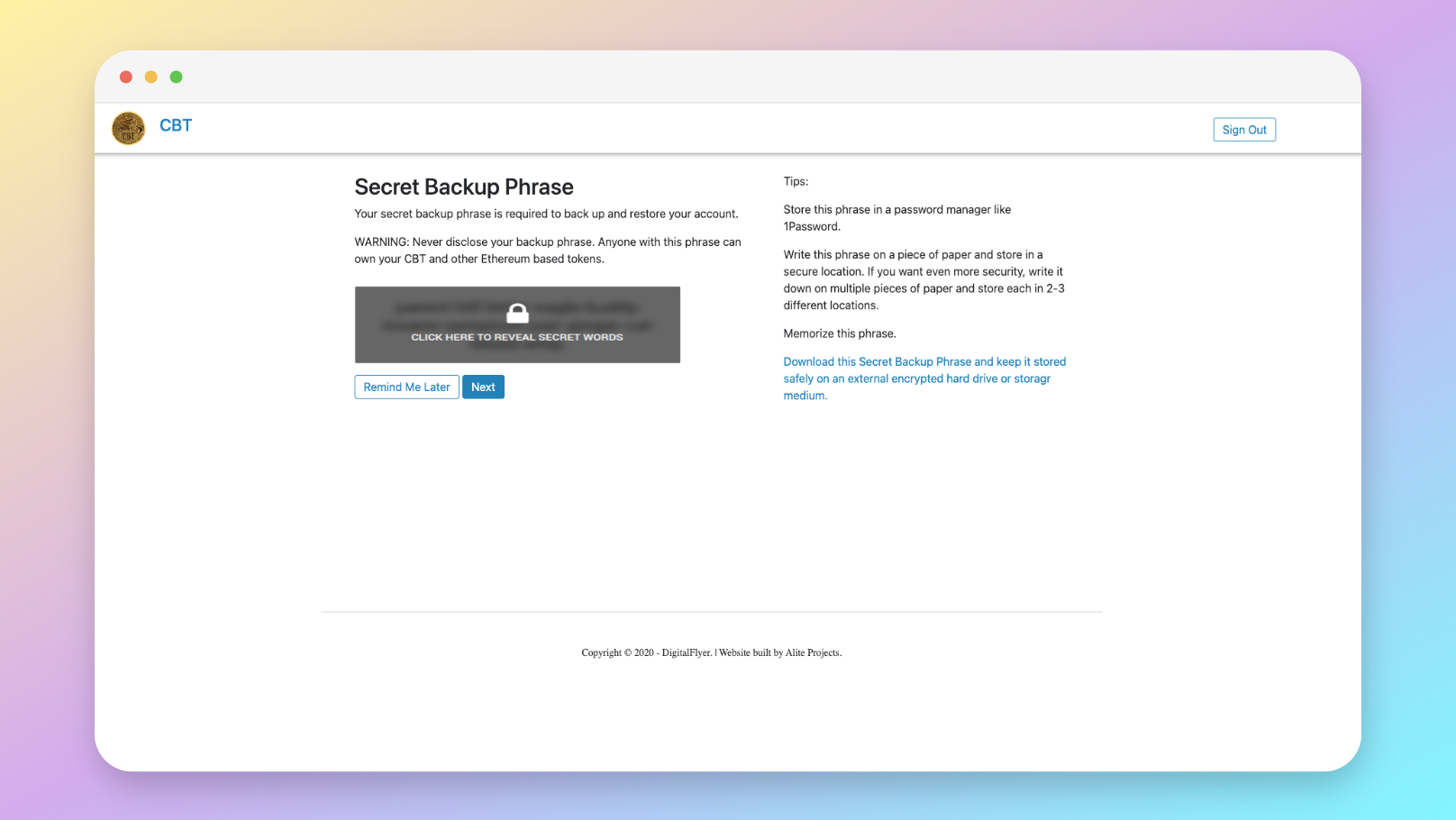 Technology
The team is investigating the best-suited blockchain for CBT and is considering either developing its blockchain wallet based on the Ethereum Blockchain (ERC20) or implementing the K-Karatnet from Karatbars. The platform was developed using Meteor, which has a strong blockchain adoption and high-security measures for CBT's Initial Coin Offering (ICO).
Burn and Allocation:
At the close of the ICO, whether by time or "Sold-Out", all allocated CBTs will be transferred to the holder's preferred wallet or remain within the DigitalFlyer wallet of choice. CBTs not sold during the ICO will be burned, and only valid CBTs will be made available for market trading.
Backoffice:
Registered CBT members will have their secured Backoffice with a 2-way factor authenticator. From the Backoffice, members can keep their personal information updated, purchase CBT packages, track their referrals, track their CBT growth and cash payouts, and stay up-to-date with the latest press releases and updates.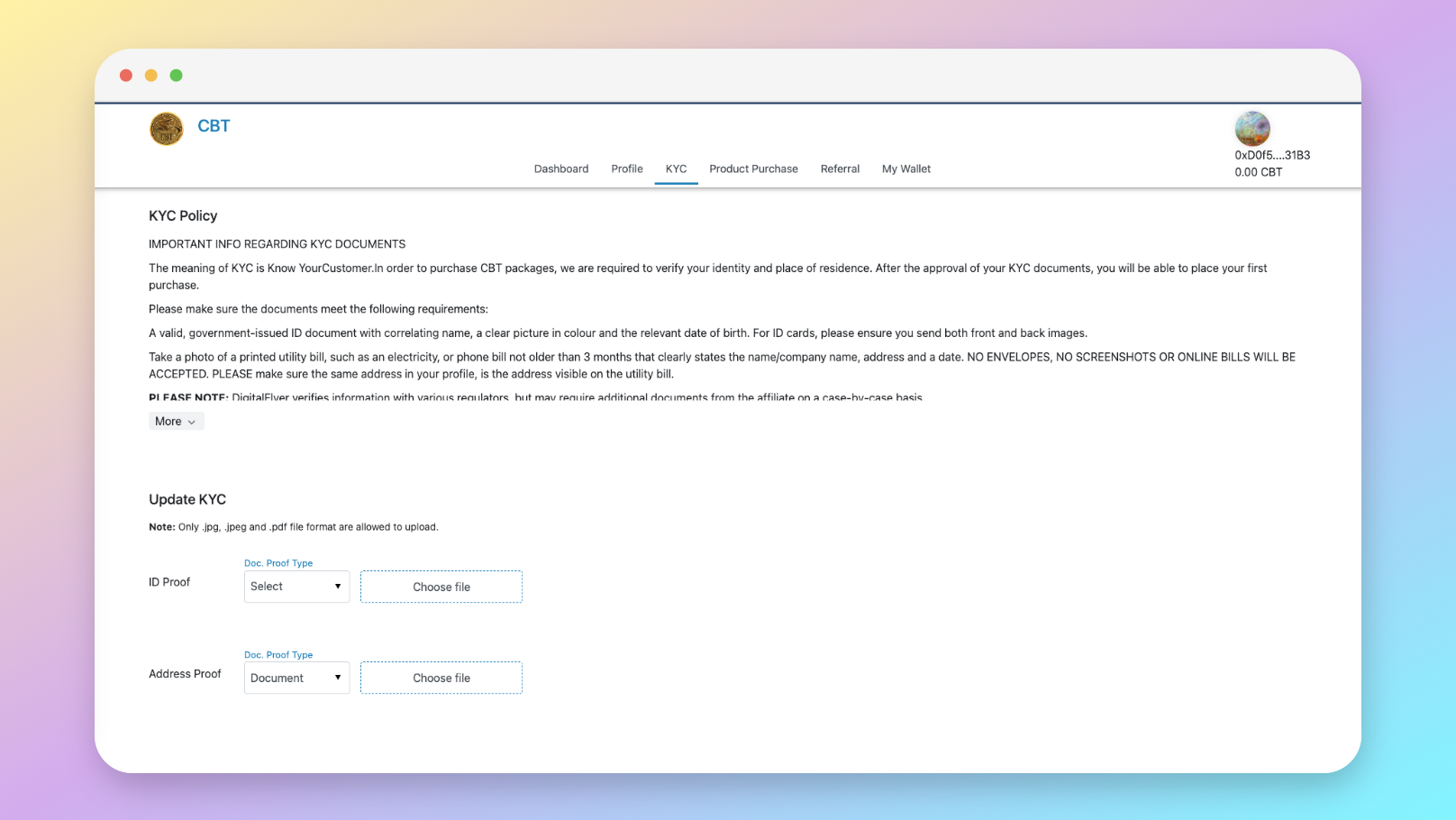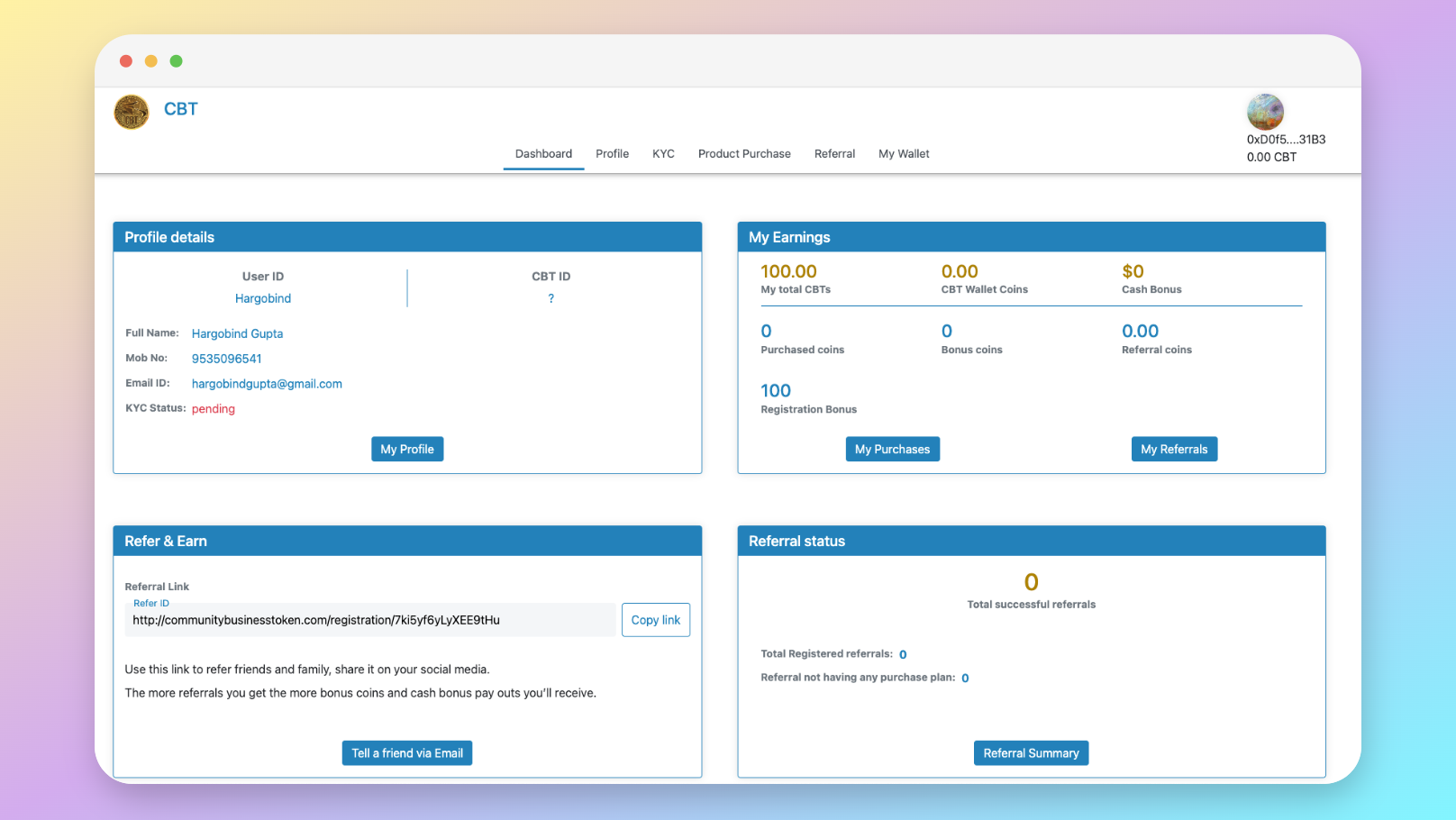 Technology Stack
React JS
Node JS
Mongo DB
Solidity
Ethereum Blockchain
Polygon Blockchain
Ether.js
Conclusion
DigitalFlyer is a comprehensive business platform that provides small to medium enterprises with access to the benefits of the growing popularity of cryptocurrencies. CBT, the digital coin introduced by DigitalFlyer, solves the problems businesses face with traditional payment methods, providing a flexible and transparent cryptocurrency that minimizes expenses and profits. The business community maintains the platform and offers a stable trading platform for the service provider and the customer.